Australia – The word invokes pictures of a wide open continent, underwater adventures, exotic wildlife and a vibrant and dynamic culture. The sixth largest country in the world, the land down under holds a continent full of experience for the traveler.
So let us see what this great destination has to offer:
Cuisine
Everyone loves the Australian version of the popular cookery competition. And rightly so, nowhere in the world do people love food as much as they do in this country. Many are the regular travelers to Australia who come here again and again for the cuisine. The prime attraction is seafood. It would be impossible to find better sea food dishes anywhere else. Also the wide open spaces of the country is dotted with livestock farms and provide the best beef and mutton in the world. The stress here is on fresh and quality ingredients. From beachside shacks to fine dining restaurants, a wide range of cuisines, traditional and experimental, whatever your taste buds desire, Australia will be happy to provide.
The Beer, the Wine
Australians love beer. And how! This is not just a cliché. You can choose from internationally famous brands or local brews served by the pubs. The pub scene is of course unforgettable.
If your palate is more sophisticated you can choose from an almost inexhaustible range of wines. Remember that Australian wines are no less famous or awarded than their French, Italian or Californian counterparts.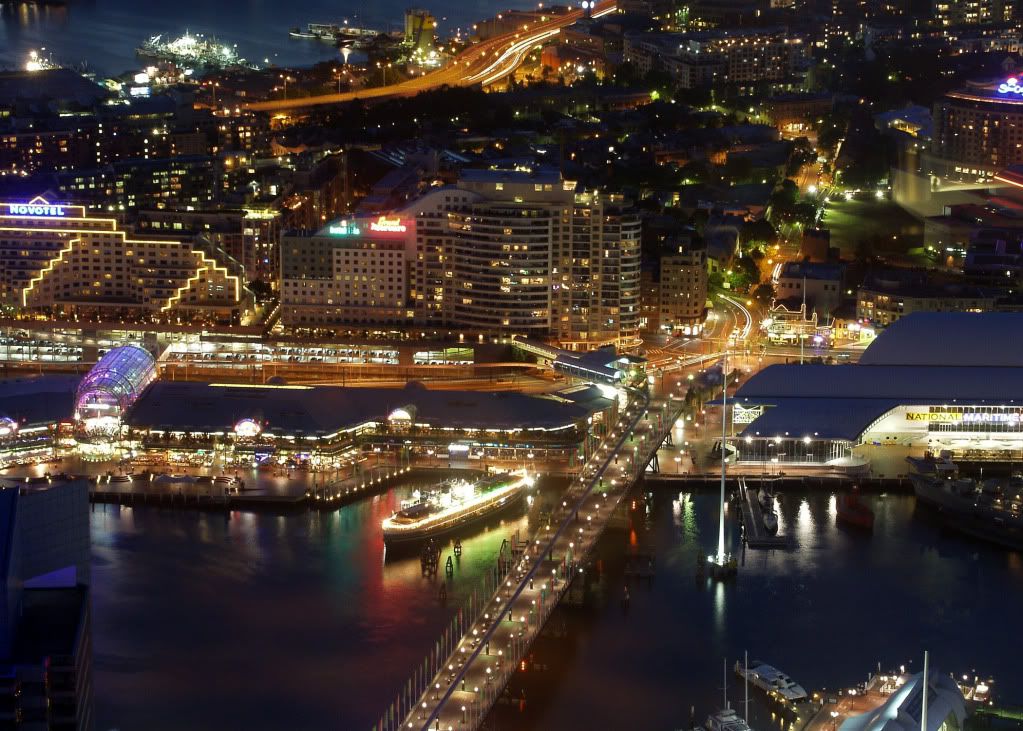 Sizzling Urban Culture
The cities of Australia which contain most of its population are concentrated on the coast. And its cities from Sydney to Melbourne to Canberra are considered the most buzzing in the world. There are beaches and bars, theme parks and restaurants, art galleries and theatres, music and festivals.
The world's finest road trips
Australia is not just a country but also a continent. Crisscrossing this continent are the most motorable roads you can imagine. Hopping on a car or a bus is the best way to discover Australia and can provide an infinite range of memorable experiences.
Truly Wild
From Kangaroos that will race your car to Koalas that look exactly like teddy bears back home to the quirky Duck Billed Platypus. From the Great Barrier Reef, and the most amazing biosphere having miles and miles of grassland. Australia will dazzle you with the exoticness and range of its wildlife.
Art for Art's Sake
Australians take their art very seriously. So from avant-garde theatre to rock music shows, street sculpture to galleries, you will never be away from something cultural. Truly interesting are the aboriginal arts. Don't miss them.
How's the Weather?
In one word — varied. Australia is a huge country and therefore has a lot of climatic variation. The southern parts are cold. While the northern parts warm and almost tropical. Just remember the seasons here are exactly opposite of that of the northern hemisphere. So if it is snowing where you are, it would be warm and sunny in Australia (Santa wears swimming trunks).
Any season is a good enough time to visit. Though January is the peak tourist season, and the prices of everything sky rockets. So to avoid rising costs, avoid visiting Australia in January month.
Words of Caution
Australia is one of the safest countries in the world. However a few words of caution:
1. Crime
Crime rates are really low. However do not keep your valuables unattended. Theft is not so uncommon. Travelers, especially women are also advised not to accept drinks from strangers they meet in pubs. But then, that's common sense anywhere.
2. Wild things bite
Yes they do. And Australia is full of wild things. From Sharks that lurk in the sea to giant crocodiles to snakes and really big spiders. So before going anywhere, speak to the locals. They will advise you on what precautions to take. Unless you want to star in the next edition of Jaws.
3. The Sun is not always your friend
The sunlight in the land of sunshine can be quite strong. So be careful of heat-strokes and sunburn.
4. What to Carry?
On your trip to Australia there are some things that you always need to carry with you
Your sense of adventure: Even for people who have been here many times, there could be something unexpected waiting to happen around the corner. However carry your sense of adventure with you and everything will turn out well. As Australians say, "It's all good, Mate."
5. A smile
Australians quickly warm up to friendly people. So be friendly and all Australia will be your friend.
6. A healthy appetite
There is so much food. And it is all wonderful. So keep your fork and knife handy. Sunscreen and sunglasses – Always carry sunscreen. This song could have been written for Australia. Sunglasses make you look cool.
6. Swimming trunks and towels
Chances are you will be visiting a lot of beaches. So why not be ready all the time.
7. Health Insurance
Though not too expensive, healthcare can burn a hole in your pocket. So remember to get some health insurance before your trip.
8. Get Set Go, Mate
So now you are all set for your trip to the land down under. All you need to do is get an Australian Visa. To know how to apply for an Australian Visa, just visit the Australian Embassy nearest to you.