Here are just three very different, but equally realistic means of getting away, without resorting to 'investing' in a timeshare.
The Package Holiday
Package holidays might be an obvious alternative to taking the plunge and buying a timeshare, but this is because the package holiday model (unlike the timeshare one) is tried, tested and proven to enable families to take a low cost annual holiday, or even frequent holidays throughout the year. Consequently, the package holiday option, which involves buying your air travel, accommodation and any extras all in one, is today by far the most popular means by which UK families choose to holiday.
Further, and more often than not, package holiday deals also work out the most cost effective option and the most flexible; in contrast to those who purchase a timeshare, package holiday goers can holiday in a different resort, location and country every year – and no strings attached. Hence, the package holiday option might not suppose to furnish a family with their very own holiday property, but instead what it does do is provide millions of Brits with a low cost means of travelling the world, without tying them to a long term financial responsibility.
Finally, because it has proven so popular, the amount of package holiday providers operating within the UK is ever growing, the wealth of choice is too ever growing whilst prices continue to fall. This means that holiday makers in 2016 stand to bag a real bargain and can even further cut costs by shirking their high street travel agent and instead searching for that dream destination vacation via the internet, using sites like The Travel Supermarket.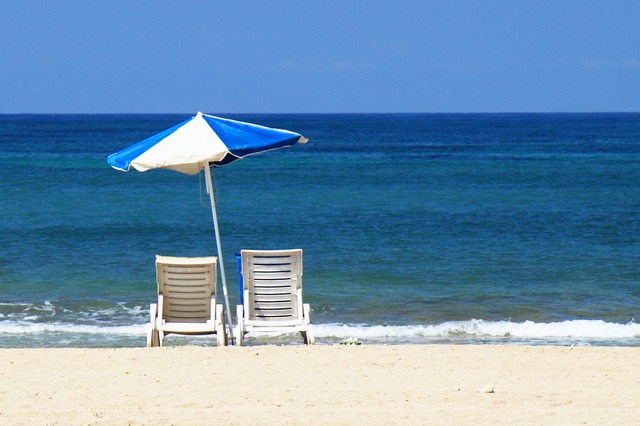 Home Swapping
Home Swapping is one of those concepts that on paper works perfectly. After all, whilst holidaying your home stands empty. Not only does this pose a security risk, it also means that it is not being enjoyed or used by anybody for the duration of time in which you are away. Then, the idea of having somebody or a family occupying it and so also decreasing the chances of being broken into is a perfectly reasonable and even potentially savvy one. Further, if by doing so you can bag yourself free accommodation on your holiday, well that is great, isn't it?
The truth is, yes, home swapping certainly can be great and does prove the perfect means of holidaying for a number of UK families. The problem with home swapping is not then the model itself, but the attitude many have towards it. That is, home swapping is not for everybody. Rather, whilst it works brilliantly for those happy to hand their house keys over to what is usually a total stranger, those horrified by the idea probably won't be convinced by anyone.
Then, home swapping is an option for the open-minded and suits those most often who are laid back and excited at the thought of holidaying inexpensively and all over the world, soaking up not only the sights in their chosen destination, but whilst also staying in an authentic home and not just crashing in a hotel suite. If this sounds like you, or like it might suit your family, head over to the Home Exchange website to learn more.
Buying a Holiday Lodge
Thirdly and finally, here is an option for those who are hoping to find a viable and financially feasible means of actually owning their own holiday property, without falling into the timeshare trap – 'trap' in this instance being the operative word as timeshare 'owners' are not in fact property owners at all. Rather, timeshare owners purchase a stake in the lease attached to a holiday property which enables them to holiday for a fixed amount of time and during a fixed period each year. Then, for those allured by the idea of owning a holiday property, timesharing (even without the myriad of other issues such as forking out for annual fees and the problem of resale) does not provide an ideal solution.
In contrast, buying a holiday lodge can prove ideal, especially for those hoping to holiday within the UK and who perhaps haven't the capital or funds to purchase a bricks and mortar holiday home. This is because holiday lodges are bought and sold independent of the land upon which they sit, making them affordable for a far broader spectrum of people whilst furnishing their investors with their very own holiday property.
Further, because a holiday lodge does in fact belong to the person who buys it, that person is able to use it all year round and are is, unlike a timeshare owner, subject to holidaying at particular and fixed times of the year. In fact, and depending on the agreement you make with the site owner where your park lodge is located, there is real potential often to rent out your holiday lodge to other holiday makers when you are not using it. Hence, not only do holiday lodge owners stand to save on buying a bricks and mortar holiday property and as well save the costs of paying for holiday accommodation when they go on vacation, holiday lodge owners can very realistically make money on their holiday home.
Then, to learn more about purchasing holiday lodges within the UK and to take a look at what they cost, a great place to continue your research is via the Sell My Lodge website. Meanwhile, for more ideas as to viable and financially effective ways to holiday that do not involve purchasing a timeshare, head over to the Timeshare Consumer Association website and give their article: Your Alternatives to a Timeshare for that Perfect Annual Holiday a read.